Cúltec Hurling & Camogie Championship
Saturday the 30th October 2017 was a big day for Hamburg GAA at the finals of the Cúltec Hurls European Hurling & Camogie Championship hosted by Dresden Hurling. Having recorded their first-ever European match victory, our camogie team steam-rolled their way to the final, where they fought tooth and nail against tournament and 2017 Championship winners, Belgium GAA. Our hurlers picked up the (first-ever) European Shield Championship 2017, having worked and fought consistently all season. And to put the cherry on the bit of apple crumble, our skills trainer, talisman, and first and foremost, proud Cork man, Fearghal de Barra, won another MVP for the Shield competition on the day. A day to remember for our international group.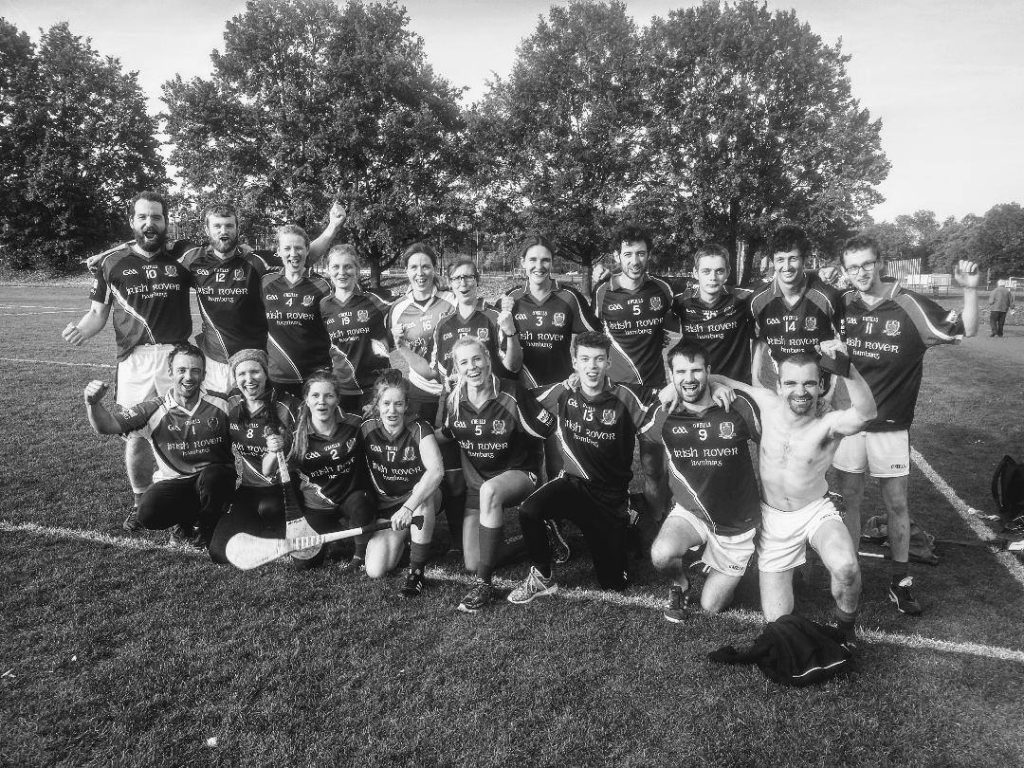 A huge thank you to Dresden Hurling for a perfectly organised tournament and after-party, where songs were sung with Rómhánaigh Augsburg Óg GAA e.V. and Gaelic Sports in Berlin, and some boogie woogie and high-kicking competitions were done with Belgium GAA and Darmstadt GAA. A special thanks to Stephen from Munich Colmcilles GAA, who solidified our hurlers' defence, and Alisa from Darmstadt GAA, who fought hard and slotted in perfectly to our camogie team.

We appreciate the support we continue to receive from our sponsors, The Irish Rover, Hamburg, MAAS Aviation, and EpiSensor, to allow us to have days like yesterday. We'll be ploughing on through the autumn and winter, to come back stronger next season.

Hamburg abú!