2018 German Hurling & Camogie Champions!
We did it! A proud day for us all yesterday, with Hamburg's Camogie players and hurlers doing the German Cup double, bringing home the Sebastian Rießbeck and Chris Hennessy Cups.
The fight, togetherness and leadership made the 30-strong group from HH a force that wouldn't be beaten, and lifted Hamburg's own Padraic McCannon to the award of Player of the Chris Hennessy Cup. And sure the craic was 90 afterwards!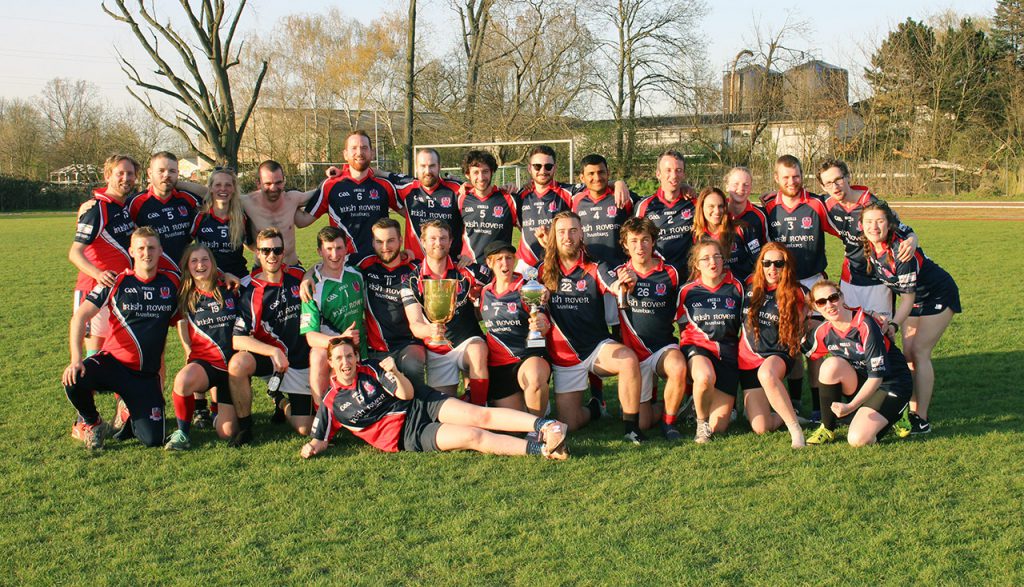 A bualadh bos and thank you to Frankfurt Sarsfields GAA and Darmstadt GAA for their work in hosting a great day. And to the German GAA / Deutscher Bund Gälischer Sportarten for supporting GAA in Germany, to give us days to remember and to help us to remember those in whose names the cups are played.
And finally, a proper thank you to all members, to our sponsors – The Irish Rover, Hamburg, MAAS Aviation, EpiSensor and esn – and to our friends for your continued support, which make our club a great place to be.
Ní neart go cur le chéile (Einigkeit macht stark).
Hamburg abú!