Cultec European Championship Round 1
Heart. Hunger. Hurleys. 28 Hamburg GAA members made the 500km trek to compete in the first round of the Cultec European Hurling and Camogie Championships in sunny Dresden at the weekend.
It was a huge day for our young international club, with all three of our teams showing fight, intensity and togetherness to reach each of the finals!
Our camogie team continued on from last year to make the final once more, with Belgium GAA emerging victorious from a spirited and pulsating encounter.
Our hurlers burst out of the blocks to make it to the Cup final, claiming a second place spot overall after giving it everything against worthy winners, Luxembourg GAA. And our Hamburg Rovers joined forces with The Earls of Leuven G.A.A club to reach the final of the hurling shield, losing out to Vienna Gaels GAA by the narrowest of margins.
The progress at the club was clear to see from each team's performances throughout the day. We'll keep training and fighting. And we'll go again.
Congratulations to all the winners and, of course, to the hosts Dresden Hurling on pulling off another brilliant event!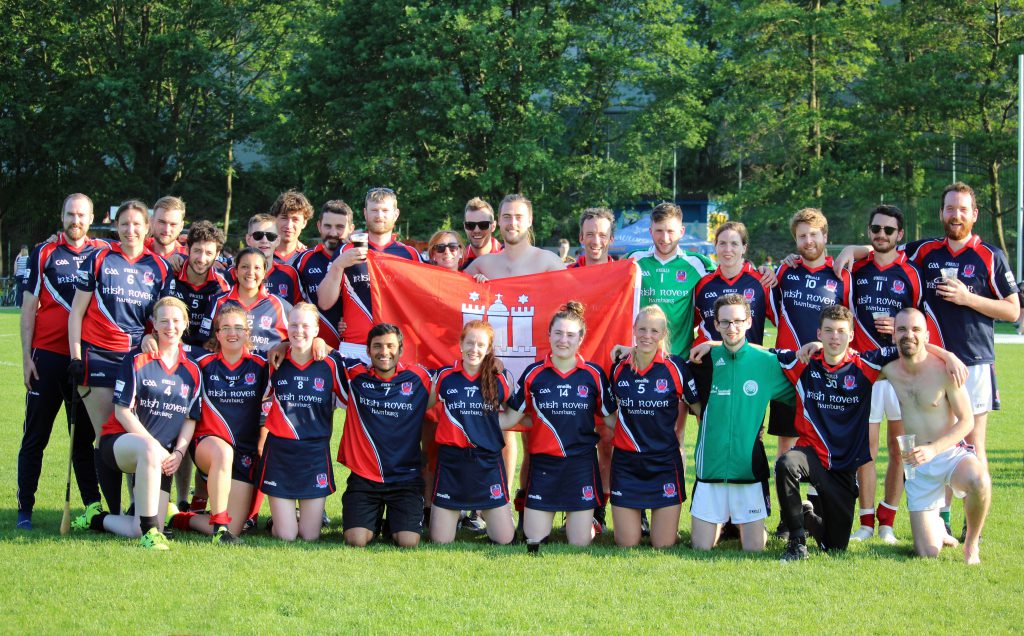 The bar has been set.
Hamburg abú!